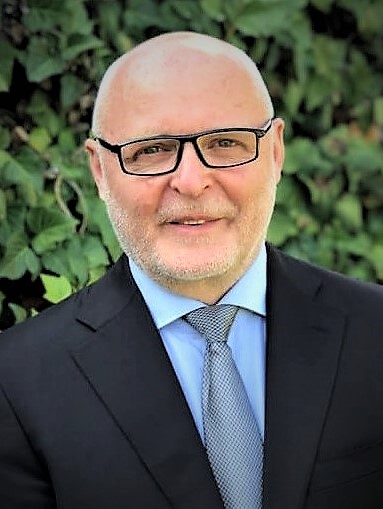 Edward Wojciech Jesman
President
Co-Founder and President of Polish American Strategic Initiative, Inc. Born and raised in Poland. Independent publisher, pro-democracy activist, member of anti-communist opposition in Poland (1976-1982). Political prisoner (1978 and 1981-1982). Political asylee in the United States (Nov. 1982). Real estate broker in California since 1985. Naturalized U.S. citizen since 1990. President of Polish National Congress of Southern California and National Director of the Polish American Congress national organization (2015-2020). Active Polish American lobbyist on Capitol Hill. Recipient of the Officer's Cross of the Order Polonia Restituta (2009) and the Cross of Freedom and Solidarity (2019).
Współzalożyciel i prezes Polsko-Amerykańskiej Inicjatywy Strategicznej. Urodzony i wychowany w Polsce. Niezależny wydawca, aktywista ruchu pro-demokratycznego, członek opozycji anty-komunistycznej w Polsce (1976-1982). Wiezień polityczny (1978 i 1981-1982). Azylant polityczny (listopad 1982). Agent handlu nieruchomościami w Kaliforni od 1985. Naturalizowany obywatel Stanow Zjednoczonych od 1990. Prezydent Polskiego Kongresu Narodowego na stan Kalifornia i dyrektor krajowej organizacji Kongresu Polsko-Amerykańskiego (2015-2020). Aktywny lobbysta spoleczności Amerykanów polskiego pochodzenia. Udekorowany Krzyżem Oficerskim Orderu Polonia Restituta (2009) i Krzyżem orderu Wolności i Solidarności.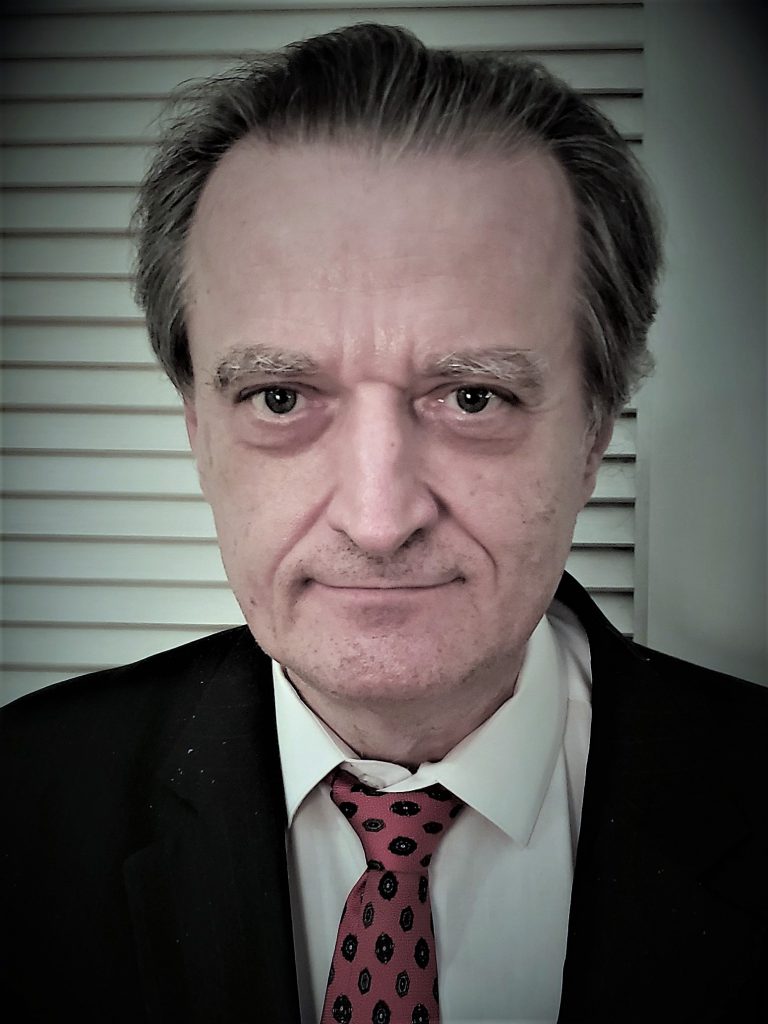 Jacek Bernard Marczynski
Vice President
Born in Poland in 1957, moved to United States in 1988. I.T. specialist educated in Poland and the United States, currently working for several companies as a programmer. Long time member of Polish American Congress in Washington Metropolitan Area Division. Co-Founder of Polish American Strategic Initiative, Inc. (former Interim President of PASI). Lobbying for Polish Affairs in the U.S. Congress for 20 years.
Urodzony w Polsce w 1957 roku, przyjechał do USA w 1988 roku. Informatyk, studiował w Polsce i w USA. Pracował i pracuje jako programista dla wielu firm. Długoletni członek Waszyngtońsko-Metropolitalnego Wydziału Kongresu Polonii Amerykańskiej. Współzałożyciel Polsko-Amerykańskiej Inicjatywy Strategicznej, Inc (były tymczasowy Prezes PASI). Lobbuje za Polskimi Sprawami w Amerykańskim Kongresie przez 20 lat.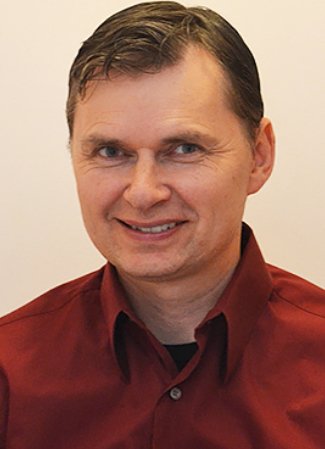 Mariusz grew up in Poland and relocated to the United States in 2000. He holds a Food Science degree from Warsaw University of Life Sciences. Mariusz is a senior laboratory technician at a food processing company. He is a lifelong advocate for Polish American affairs; he is involved in several civic and service organizations. Mariusz actively participated in defending the Katyń Monument in Jersey City. He is married with three children.
Mariusz dorastał w Polsce, ukończył studia na Wydziale Technologii Żywności na SGGW w Warszawie. W 2000 roku przeniósł się do Stanów Zjednoczonych. Mariusz jest starszym technikiem laboratoryjnym w firmie przetwórstwa spożywczego. Jest orędownikiem spraw polsko-amerykańskich; jest zaangażowany w kilku polsko-amerykanskich organizacjach. Mariusz aktywnie uczestniczył w obronie Pomnika Katyńskiego w Jersey City. Jest żonaty i ma troje dzieci.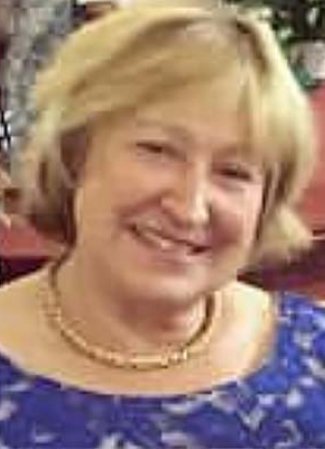 Emigrated to the US from Poland at the age of 14. After receiving a master's degree in mathematics, she spent her entire career at IBM as a programmer and manager. She and her family live in California. For years, she has been active in American and Polish American organizations. In her spare time, she enjoys cooking and gardening. She is also interested in the history of Poland.
Przyjechała do USA w wieku 14 lat. Otrzymawszy w USA tytuł magistra z matematyki całą swoją karierę spędziła w IBM jako programista i menadżer. Od lat udziela się społecznie w amerykańskich i polonijnych organizacjach. Wraz z rodzina mieszka w Kalifornii. W wolnych chwilach zajmuje się gotowaniem i ogrodnictwem. Interesuje sie rownież historią Polski.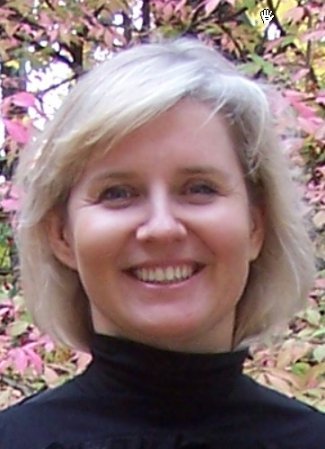 Dr. Malgorzata Stys
New York
Passionate entrepreneur and technologist, fascinated by Human Computer Interfaces and Linguistics. Małgorzata spent her formative years at IBM, starting her career at Watson Research. IBM was the place where she met some of the most brilliant minds and kindest hearts in the world, including many Polish Americans! Małgorzata had a distinct opportunity to live and learn in 6 countries before settling in the U.S. Although the U.S. is her home today, a big piece of her heart belongs to Poland. She also lived and left a piece of her heart in Nigeria, England, Botswana, Swaziland and Sweden. Favorite Book: Little Prince. Favorite saying: "Freedom consists not in doing what we like, but in having the right to do what we ought." John Paul II.
Jest z zamiłowania przedsiębiorcą i technologiem, fascynuje się interfejsem człowiek-maszyna oraz lingwistyką. Małgorzata spędziła swoje wczesne lata kariery w ośrodku badawczym IBM Watson. Podczas swojej pracy w IBMie miała okazję poznać wspaniałych ludzi o błyskotliwych umysłach, w tym wielu Polaków. Zanim osiedliła się w Stanach, Małgorzata miała okazję uczyć się i pracować w 6 krajach. Chociaż dzisiaj mieszka w Stanach, jej serce jest w dużej części w Polsce. Poza Polską i Stanami mieszkała w Nigerii, Anglii, Botswanie i Swaziland i w Szwecji. Jej ulubiona książka to Mały Książę. Ulubione powiedzenie: "Wolność nie polega na tym że możemy robić to na co mamy ochotę, lecz na tym iż posiadamy prawo aby czynić to co jest naszą powinnością." Jan Paweł II.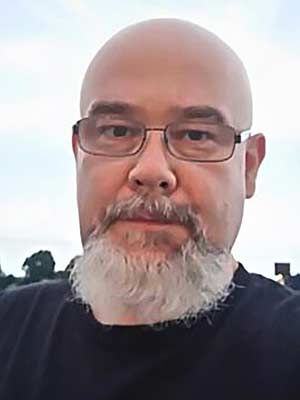 Artur J. Lesyk
Connecticut
Artur came to the United States in 1989 and settled in Branford, CT. He works as a Mechanical Engineer in the aerospace industry. Married, a happy father of two teenage kids and enjoying the middle-class, suburban lifestyle. Artur loves skiing, sailing and outdoor activities. Artur decided to Join PASI after learning about the passage of the S447, which made him feel that the United States, the country he owes so much, is doing a horrible and unjustified disservice in the name of racial identity to harm Poland, the land of his birth. Polish-Americans have been quite successful in forming cultural, religious and educational organizations in the United States; sadly, we lack any real political power that American politicians would have to respect and take into account in their calculations. It's time to build a well-organized and professionally managed lobbying power in Washington, DC. He believes that PASI will become this organization!
Artur przyjechał do Stanów Zjednoczonych w 1989 roku i osiadł w Branford, CT. Pracuje jako inżynier-mechanik w przemyśle lotniczym. Żonaty, szczęśliwy ojciec dwójki nastoletnich dzieci, prowadzący, podmiejski styl życia. Artur jest pasjonatem narciarstwa, żeglarstwa i obcowania z naturą na świeżym powietrzu. Artur zdecydował się dołączyć do PASI po tym, jak dowiedział się o przegłosowaniu ustawy S447, co spowodowało poczucie, że Stany Zjednoczone, kraj, któremu zawdzięcza tak wiele, wyrządzają straszliwą i nieuzasadnioną krzywdę Polsce, jego dawnej Ojczyźnie. Amerykanie polskiego pochodzenia odnieśli spore sukcesy w tworzeniu organizacji kulturalnych, religijnych i edukacyjnych w Stanach Zjednoczonych; niestety brakuje nam realnej siły politycznej, którą amerykańscy politycy musieliby szanować i uwzględniać w swoich kalkulacjach. Czas zbudować dobrze zorganizowaną i profesjonalnie zarządzaną pro-polską siłę lobbingową w Waszyngtonie. Wierzę, że PASI stanie się tą silą!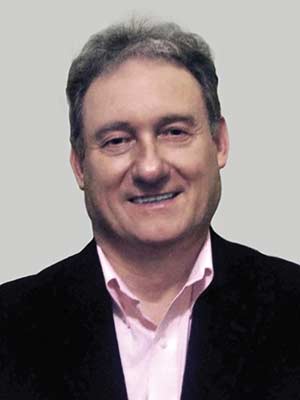 After having the opportunity to live a few years in Italy, I settled in the beautiful State of Connecticut. I live in the USA for over 30 years, happily married, proud father of one son. I graduated in Computer Science, and I am professionally fulfilled in the medical care field for 25 years. I love mountains, hiking, wild nature, biking, reading, politics and cooking, but I also like to travel around the world. I am trying to do something for the country in which I live as well as my homeland Poland. After all, the homeland is not only the country you live in but the country you need and needs you. Some say that patriotism is becoming an outdated idea. Despite this notion, it is an inspiration and a significant force that shapes the behaviors and attitudes of generations. Polish community and Poles living in America are unheard and neglected in the U.S. Congress. Unfortunately, those absent on Capitol Hill have no vote. The time has come for the Polish American community to play a significant role in creating the new political world. Join PASI today!
Moja emigracyjna przygoda zaczęła się w latach 80-tych zupełnie przypadkowo. Po kilkuletnim pobycie w pięknej Italii osiedliłem, się w równaież pięknym stanie, Connecticut. Mieszkam w USA od ponad 30-tu lat, szczęśliwie żonaty, dumny ojciec jednego syna. Ukończyłam informatykę, od 25 lat spełniam się zawodowo w zarzadzaniu służby zdrowia.
Moja druga miłość po rodzinie to wędrówki górskie, dzika przyroda, jazda na rowerze, czytanie, polityka i gotowanie, lubię też podróże w odległy świat, szczególnie fascynują mnie wielkie miasta. Staram się zrobić coś dla kraju, w którym mieszkam, a także dla mojej pierwszej ojczyzny – Polski. W końcu ojczyzna to nie tylko kraj, w którym mieszkasz, ale kraj, którego potrzebujesz i który potrzebuje ciebie. Niektórzy twierdzą, że patriotyzm staje się przestarzałym pomysłem na życie. Ja uważam wręcz przeciwnie, że jest inspiracją i znaczącą siłą kształtującą zachowania i postawy pokoleń. Polonia i Polacy mieszkający w Ameryce są niesłyszalni co jest skutkiem lekceważenia w Kongresie USA. Niestety, nieobecni na Kapitolu nie mają głosu. Nadszedł czas, aby społeczność polonijna odegrała znaczącą rolę w tworzeniu nowego świata politycznego. Dołącz do PASI już dziś!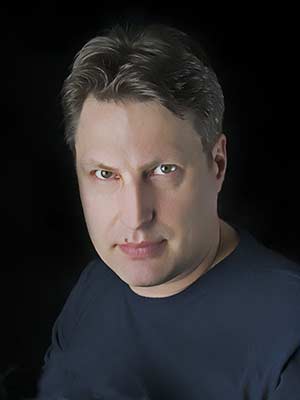 Jerzy Fiedziukiewicz
Connecticut
I was born in Bialystok, Poland, in 1965, and moved to the United States in 1994. Since then, I live in Connecticut with my wife and two children. I work in the aircraft industry as a CNC machinist with technical education from Poland. I always thought that history is what it is – but if we do not remember and cherish it, someone will rewrite history for us! That is why I stopped being passive and began to participate and support various patriotic initiatives. The voice of Polish Americans needs be heard. Join us and Join PASI today!
Urodziłem się w 1965 roku w Białymstoku na podlasiu , Do Stanów Zjednoczonych przeprowadziłem się w 1994 roku. Od początku mieszkam w stanie Connecticut z żoną i dwójką dzieci. Mam wykształcenie techniczne z Polski i pracuje w przemyśle lotniczym przy obsłudze obrabiarek CNC . Zawsze myślałem, że historia jest niezmienna ? Ale jeśli o jej nie pamiętamy i nie pielęgnujemy to ktoś nam ją napisze za nas na nowo ! Dlatego przestałem być bierny i zacząłem uczestniczyć i wspierać różne inicjatywy patriotyczne. Głos Amerykanów Polskiego pochodzenia powinien być słyszalny. Dołącz do nas i dołącz do PASI już dziś!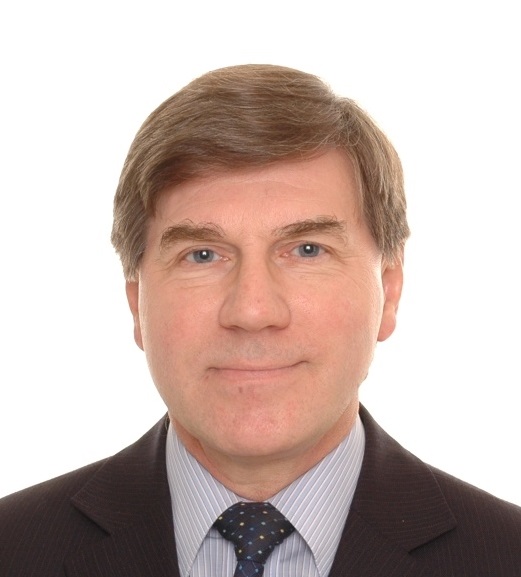 Daniel M. Zamoyski
Great Britain
Born in Chicago, growing up in Illinois, Dan completed his Chemistry degree, and later an MBA, at Northern Illinois University at DeKalb (NIU). His paternal grandparents emigrated in 1911 from central Poland to western New Jersey, then to the vibrant Polish community of northwest Indiana, and finally to Chicago in 1930, due to the 1929 Crash. His USA diversified career spanned organic synthesis, to a brief spell in NIU academia post-MBA, before joining a large oil company in California. Emigrating to England in 1981 (English wife), Dan worked with a range of UK & intl businesses (chemicals, software, non-profits) before starting his management consultancy practice in 1990. Assisting Dan's work within PASI are: his USA & UK experience & many trips to Poland since 1994; his varied consultancy work over 30 years; and his passion for Only Truths about Poland & Poles to appear in the media. These give him an informed perspective on the geo-political, economic, cultural & historical aspects of Poland & USA-UK Polonia. Ambitions for PASI: that it grows in number & range of members, for members to grow – together in shared aspirations while jointly growing PASI's influence on US policies that affect Polish Americans. Dan is also Head of the Polish Media Issues Group with over 2,600 members on Facebook.
Urodzony w Chicago i wychowany w Illinois, Dan ukończył wydział chemi, a później zrobił magisterium z zarządzania na Universytecie Northern Illinois w DeKalb. Jego dziadkowie ze strony ojca wyemigrowali z Polski centralnej do New Jersey, potem do dynamicznej polskiej społeczności w północnej Indianie, a wreszcie do Chicago w 1930, z powodu krachu 1929. jego bogata kariera w USA obejmowała pracę w zakładzie zajmującym sie syntezą organiczną, krótki okres pracy na uniwersytecie NIU po uzyskaniu magisterium, poczym zatrudnił się w dużej firmie naftowej w Kaliforni. Wyemigrowawszy do Angli (żona Angielka), Dan pracował dla dużych biznesów brytyjskich I międzynarodowych (materiały chemiczne, programowanie i non-profits) zanim zalozył swą menadżerską firmę konsultingową w 1990. Dan wnosi do PASI jego doświadczenia zarówno z USA jak i Wielkiej Brytanii, oraz z wielokrotnych podróży do Polski, jego bogate doświadczenia konsultingowe na przestrzeni 30 lat, oraz jego pasje aby wyłącznie Prawda ukazywała sie w mediach na temat Polski i Polaków. Jego doświadczenia pozwoliły mu wyrobić sobie dobrze ugruntowaną w faktach perspektywę na geopolityczne, ekonomiczne, kulturowe, i historyczne aspekty Polski i jej związków z Polonią w USA i Wielkiej Brytanii. Jego ambicje w stosunku do PASI: bycie zjednoczonym we wspólnych aspiracjach budowania razem wpływu PASI na polityczne decyzje USA które dotyczą Amerykanów polskiego pochodzenia. Dan kieruje również Polską Grupą Problemów Medialnych która liczy 2600 członków na Facebook'u.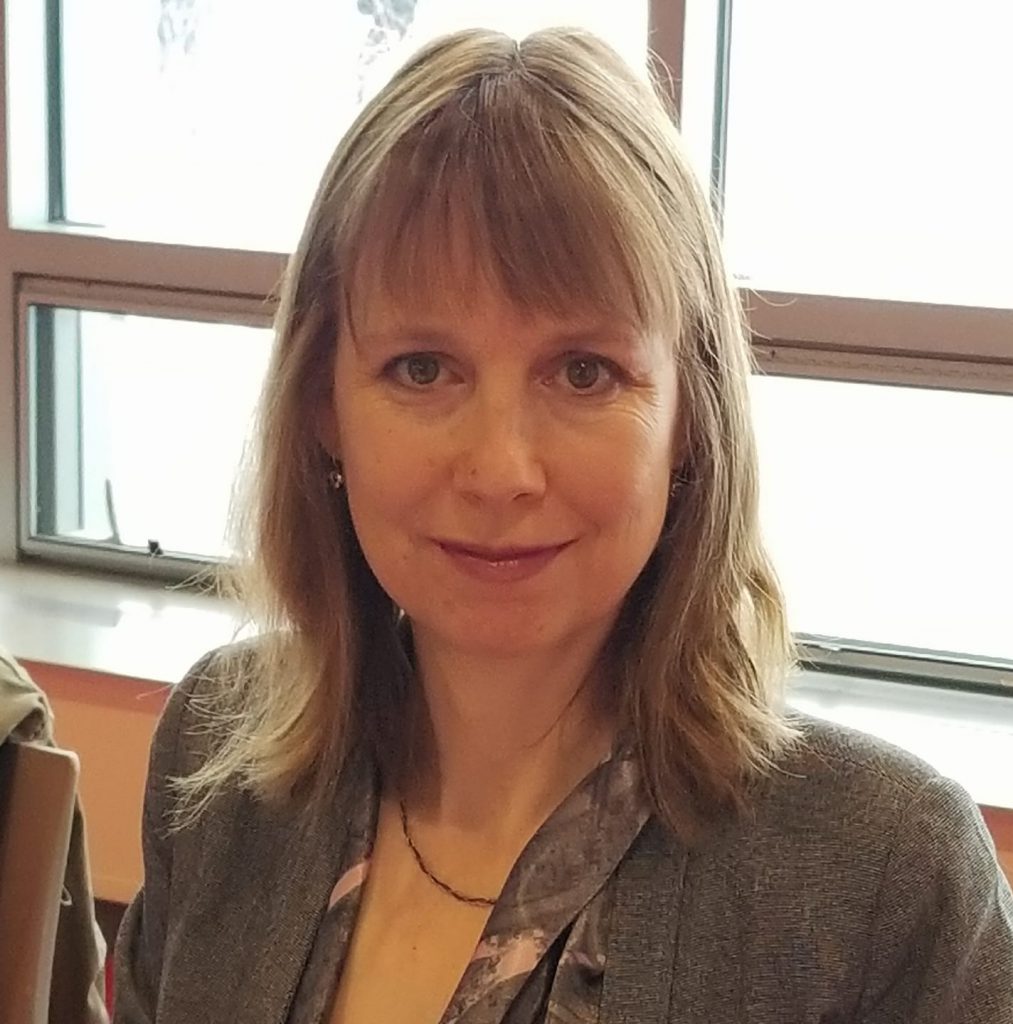 Receiving graduate degrees in both Political Science and Applied Linguistics from Indiana University, Susan has taught English as a Second Language at the University at Albany (State University of New York) for over 25 years. Prior to that, she was in the first group of Peace Corps volunteers to serve in Poland and studied for a year at both the Instytut Badań Polonijnych in Krakow and the University of Warsaw. When her children were young, the family went to Chełm for a year where she taught at the Państwowa Wyższa Szkoła Zawodowa while her children attended Polish schools. She likes traveling and adventure, particularly climbing volcanoes and sleeping in yurts.
Otrzymawszy tytuł magistra z Indiana University zarówno z nauk politycznych jak i z językoznawstwa stosowanego, Susan uczy języka angielskiego dla obcokrajowców od 25 lat na uniwersytecie w Albany (State University of New York). Przed podjęciem tej pracy, Susan należała do pierwszej grupy wolontariuszy Peace Corps która przyjechała do Polski aby tam pracować; studiowała przez rok zarówno w Instytucie Badan Polonijnych w Krakowie, jak i na Uniwersytecie Warszawskim. Kiedy jej dzieci były małe, ja rodzina przeniosła się na rok do Chełmu gdzie Susan uczyła w Państwowej Wyższej Szkole Zawodowej, a jej dzieci uczeszczały do lokalnych szkół. Susan lubi podróże i przygody, zwłaszcza wspinanie się na wulkany i spanie w jurtach.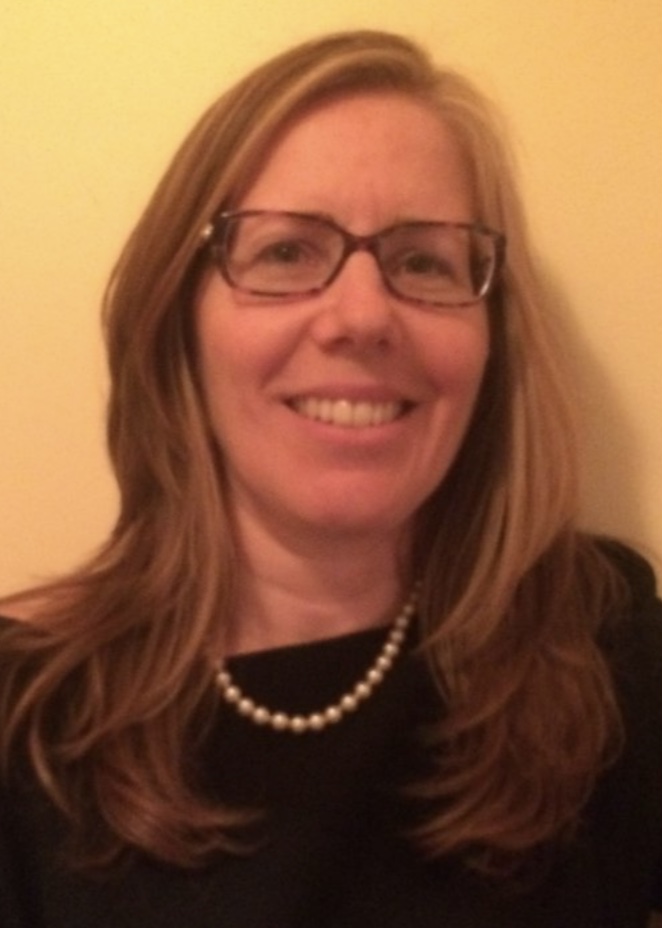 Suzanne Mazurczyk
New Jersey
With a Masters degree in Business Administration and professional experience including real estate, financial information services, hospitality and entertainment, Suzanne brings a variety of skills and experience to PASI.  Suzanne was inspired by what she heard about PASI Outreach efforts to legislators and also attended the 2019 Poland First to Fight historical conference in Washington, DC.  She appreciates the team spirit working on PASI projects like the PASI Glos/Voice Newsletter and planning future initiatives.  Suzanne enjoys learning about many topics but especially Polish related issues, politics and investing.  Her other interests include yardwork, music, singing, dance (especially ballroom); travel, nature hikes, cooking, sailing, art & design and of course, family and friends.
Z magisterium z biznesu i administracji, doświadczeniem profesjonalnym do którego zalicza sie handel nieruchomościami, udzielanie porad finansowych, oraz usługi w branży hotelarskiej i rozrywkowej, Suzanne wnosi do PASI szeroki wachlarz umiejetności i doświadczeń. Suzanne została zainspirowana tym co słyszała na temat wysiłków PASI w celu nawiazania współpracy z prawodawcami i przedstawicielami Kongresu, jak również uczestnictwem w historycznej konferencji na temat "Polska Pierwsza w Walce" zorganizowanej w Waszyngtonie w 2019 roku. Suzanne docenia ducha współpracy w takich projektach jak biuletyn Głos PASI i planowanie projektów na przyszlość. Suzanne lubi uczyć się nowych rzeczy z róznych dziedzin, zwłaszcza te związane z Polska, polityką, i inwestowaniem. Jej zainteresowania obejmują pracę w ogrodzie, muzykę, śpiew, taniec (zwłaszcza klasyczny), podróże, piesze wycieczki, gotowanie, żeglowanie, sztukę i wzornictwo, oraz, oczywiście, rodzinę i przyjacioł.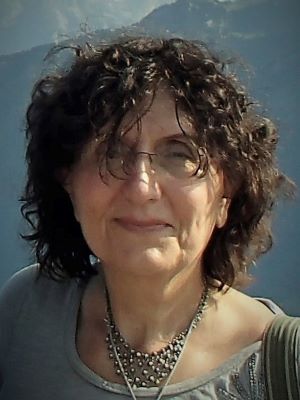 Dr. Margaret Niznikiewicz
Massachusetts Dr. Małgorzata Niźnikiewicz
Massachusetts
A linguist and a cognitive neuroscientist, Malgorzata was educated both in Poland and in the United States. She lives in the Boston suburbs with her family. She loves uncovering the mysteries of the human brain in the hopes of creating effective therapies for those who need them most. Malgorzata loves hiking, kayaking and skiing. She is an avid cook and a novice gardener. She loves history and the history of both Poland and United States are her two favorite topics.
Językoznawca i naukowiec studiujący pracę mózgu, Małgorzata odebrała wykształcenie zarówno w Polsce jak i w Stanach Zjednoczonych. Mieszka z rodziną na przedmieściach Bostonu. Małgorzata uwielbia odkrywać tajniki ludzkiego mózgu w nadziei na znalezienie efektywnych terapii dla tych którzy ich najbardziej potrzebują. Małgorzata bardzo lubi piesze wycieczki, kajakowanie i jazdę na nartach. Jest zapaloną kucharką i początkujacym ogrodnikiem. Interesuje sie historią a historia Polski i Stanów Zjednoczonych są jej ulubionymi tematami.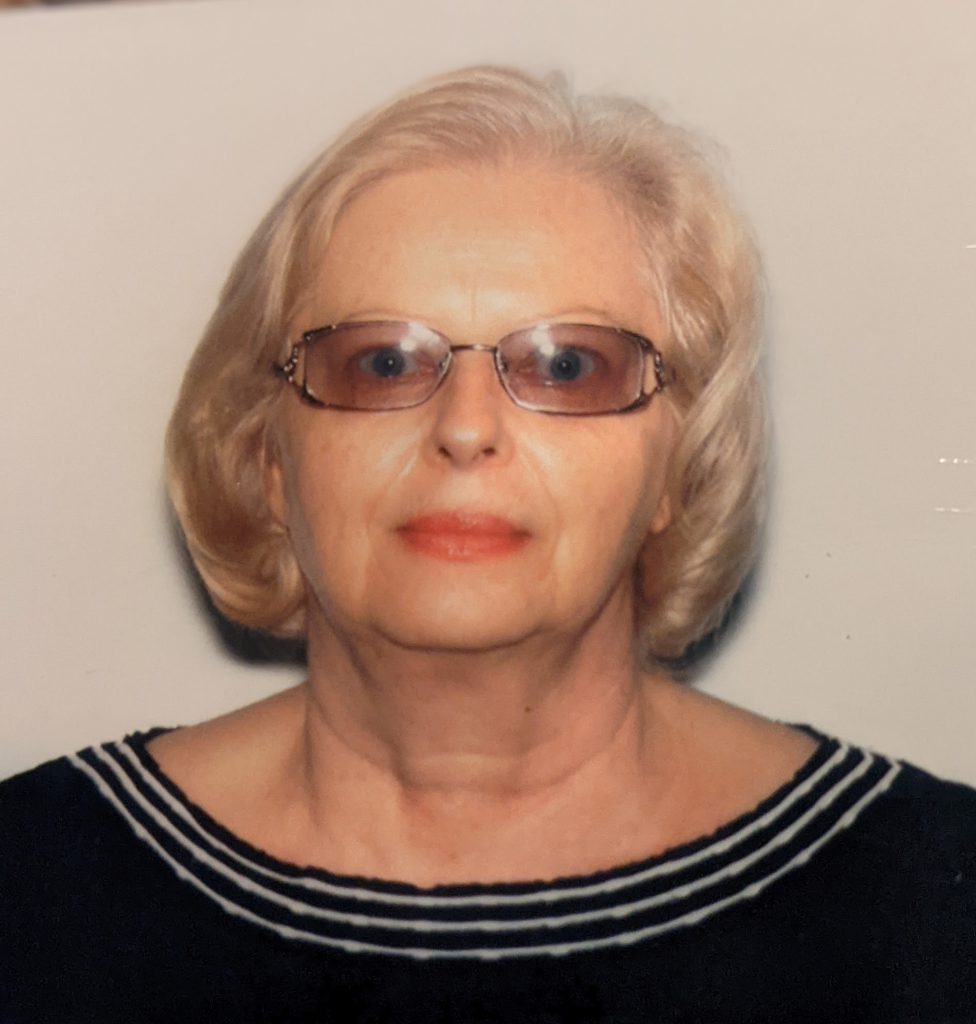 Born in Poland, she moved to the United States of America in 1982 with a husband and two children. For over 20 years, she has been active in the Polonia Organizations. Currently, Marie is the Financial Secretary at the Albany Polish Community Center. She is also a member of the Polish National Alliance and Delegate – Polish American Congress New York Central Division. She enjoys working on interior decorating projects, reading geography and history books, and taking care of her granddaughter.
Urodzona w Polsce, wyemigrowała wraz z mężem i dwojgiem dzieci do USA w 1982 roku. Od przeszło 20 lat aktywnie działa w Organizacjach Polonijnych. Obecnie pełni funkcję Sekretarza Finansów w Polskim Klubie w Albany NY. Jest członkiem Związku Narodowego Polski (PNA) oraz Kongresu Polonii Amerykańskiej. Uwielbia pracować nad projektami dekoracji wnętrz, czytać ksiazki na temat historii i geografii oraz spedzac czas wraz z wnuczka.